Winter Sale! FREE 5x7 Print With All Orders Over $75
That Flat Magnitude Winter Sale is here! When you place an order over $75, you'll get a free 5x7 print. All of our fine art prints are made using high-grade paper and the best ink, giving you a print you'll be proud to display in your home.
Not sure which foil print to choose? From intricate and whimsical fine art prints to our custom foil prints, we have a little something for everyone. Take a look at some of our available prints and find something that's perfect for you and your home!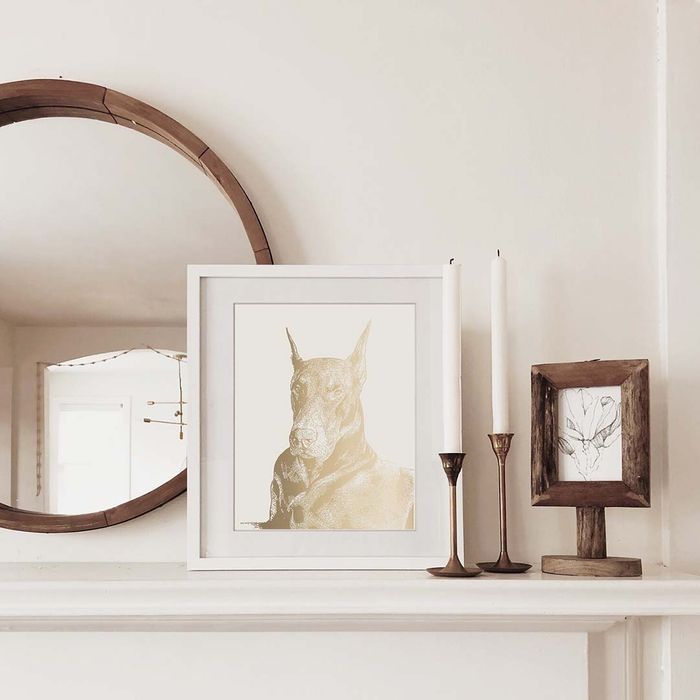 Custom Pet Portrait
We know how important your pets are to you. That's why we offer custom foil prints of your pets. Upload a photo of your beloved furry (or not furry!) friend and we'll turn them into a beautiful keepsake custom foil print that makes the perfect memento.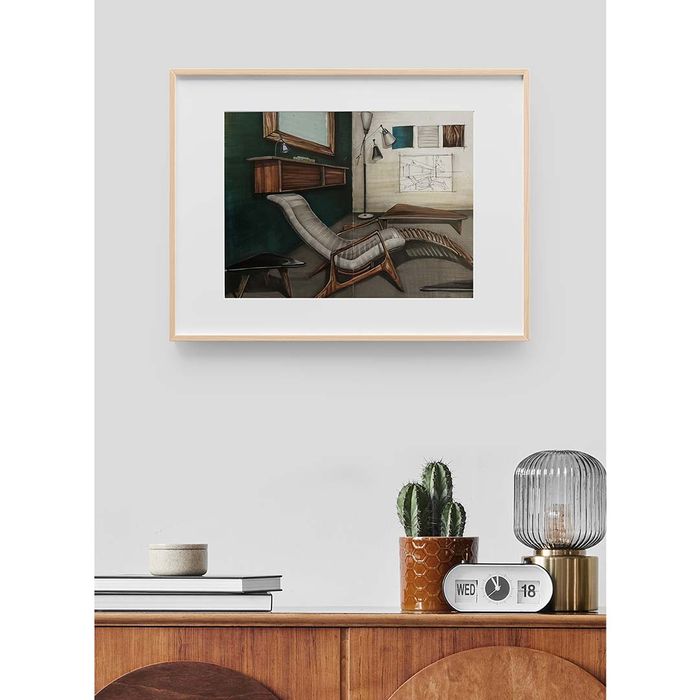 Chair Study
Our Chair Study is the perfect fine art print to add to your own study, office, living room, or even entryway to add some depth and artistic style!
Choose from our available sizes (8x10, 12x16, 16x20, and 18x24) and get a timeless piece of art printed on beautiful matte finish Hahnemuhle cotton photo rag paper.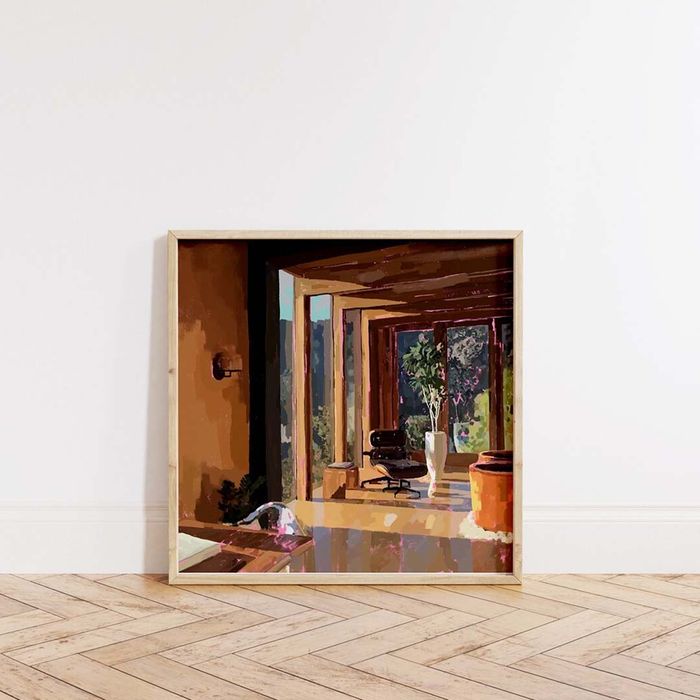 Space Study
Want to add depth and dimension to your walls? Our Space Study offers a serene walkway that will add some light and subtle scenery to any wall you choose.
This piece is available as an 8x8, 12x12, 16x16, 20x20, or 30x30 print and printed on beautiful matte finish Epson Cold Press Bright acid-free paper.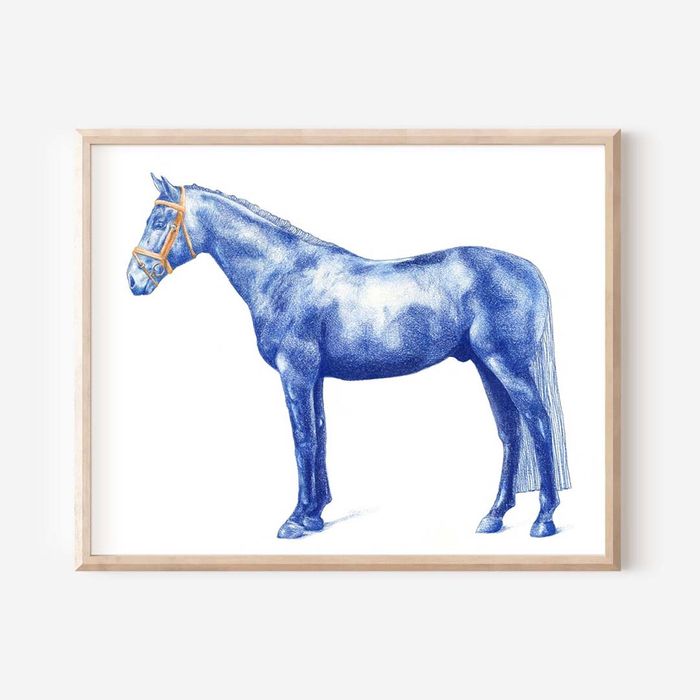 Horse Study
Whether you love animals or are looking for a piece that will help complement the rustic or farmhouse theme of your home, this beautiful horse makes a beautiful addition.
Available as an 18x27 or 30x45 print, you can easily choose the best size for your space. To give this fine art print life, it has a matte finish and is printed on Hahnemuhle cotton photo rag paper.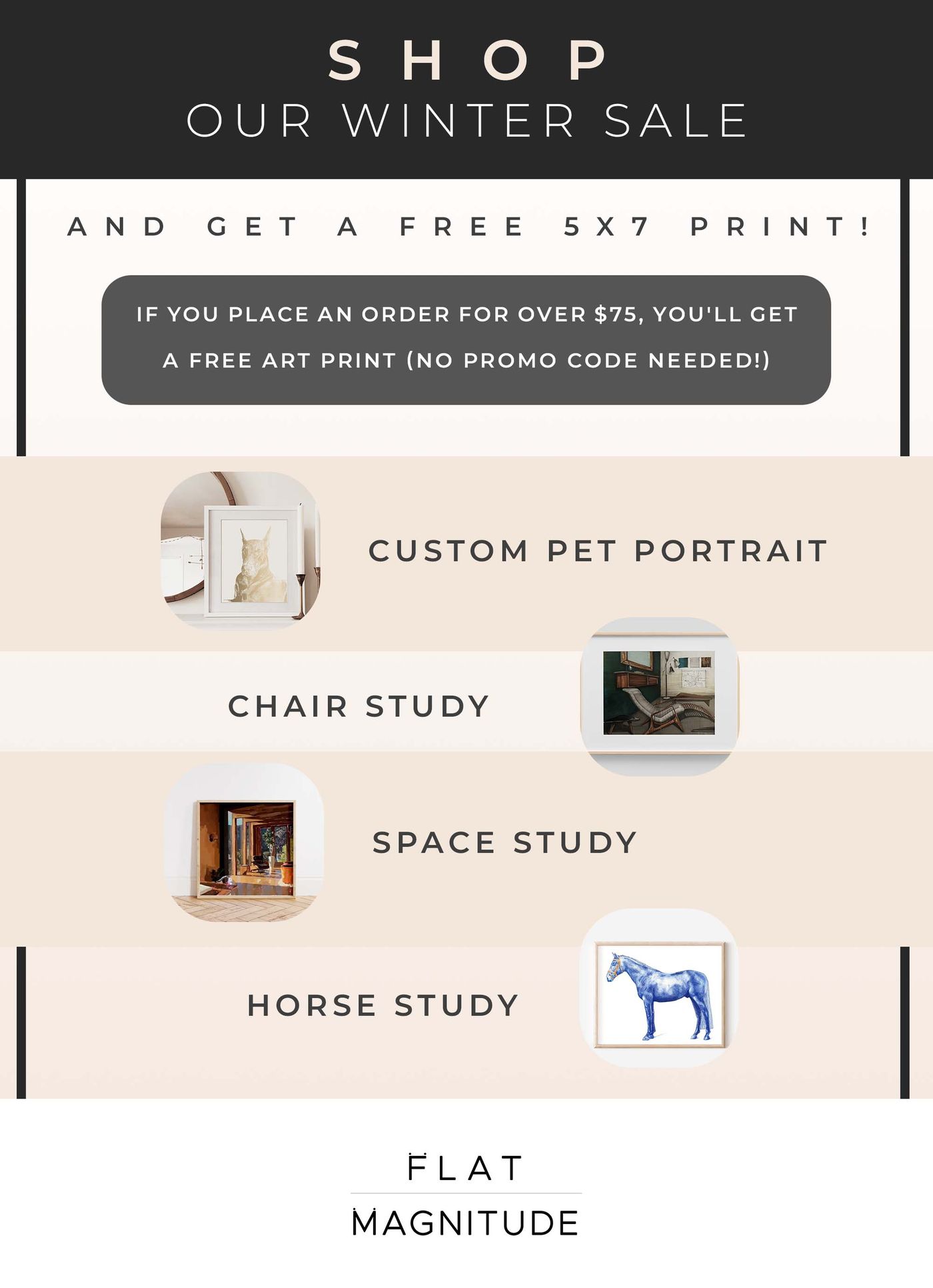 At Flat Magnitude, all of our fine art prints and custom foil prints are "made to order," so we don't print them until after you've ordered. Don't miss out on our Winter Sale. Order your favorite prints, and if your order is over $75, you'll get a free 5x7 print!